Thunderbird to Gmail application- Screenshots
Here are some screenshots of this tool to understand the proper working of the software
Product Guide
Run the application and select "Add Folders" option. from the new dialog box select "Profiles" and click on OK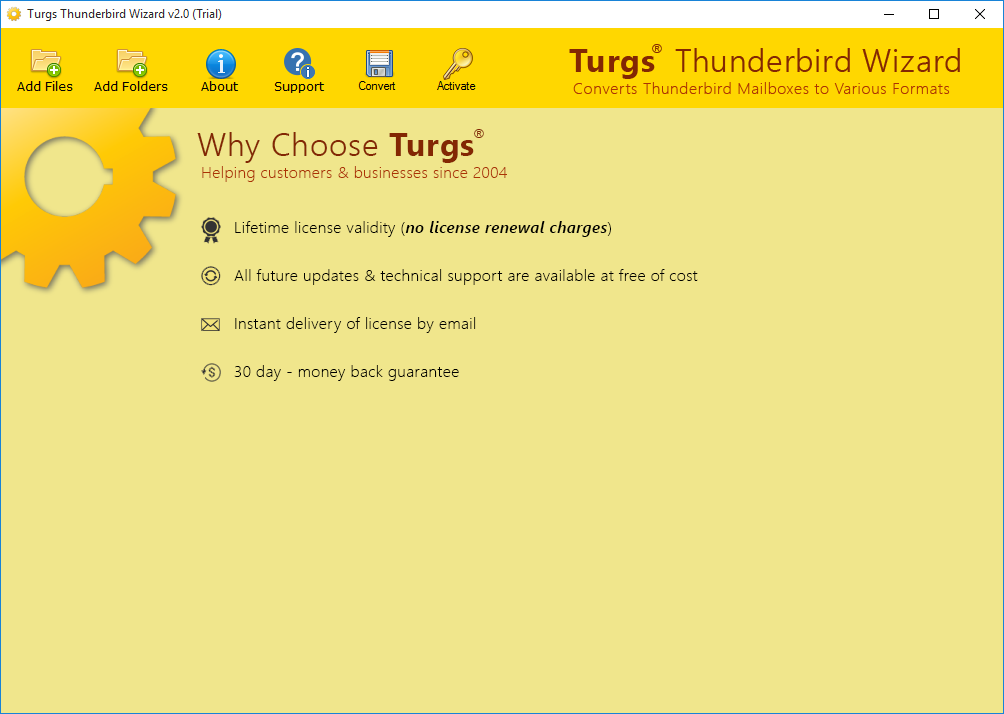 Select the "profile" option.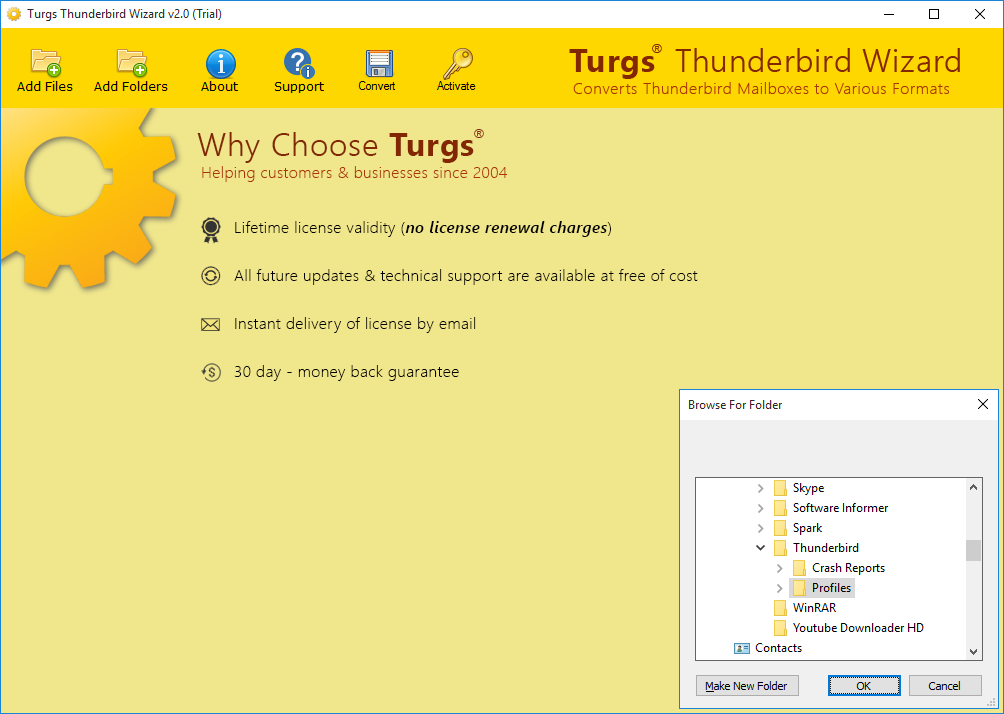 Select the particular file folder which you want.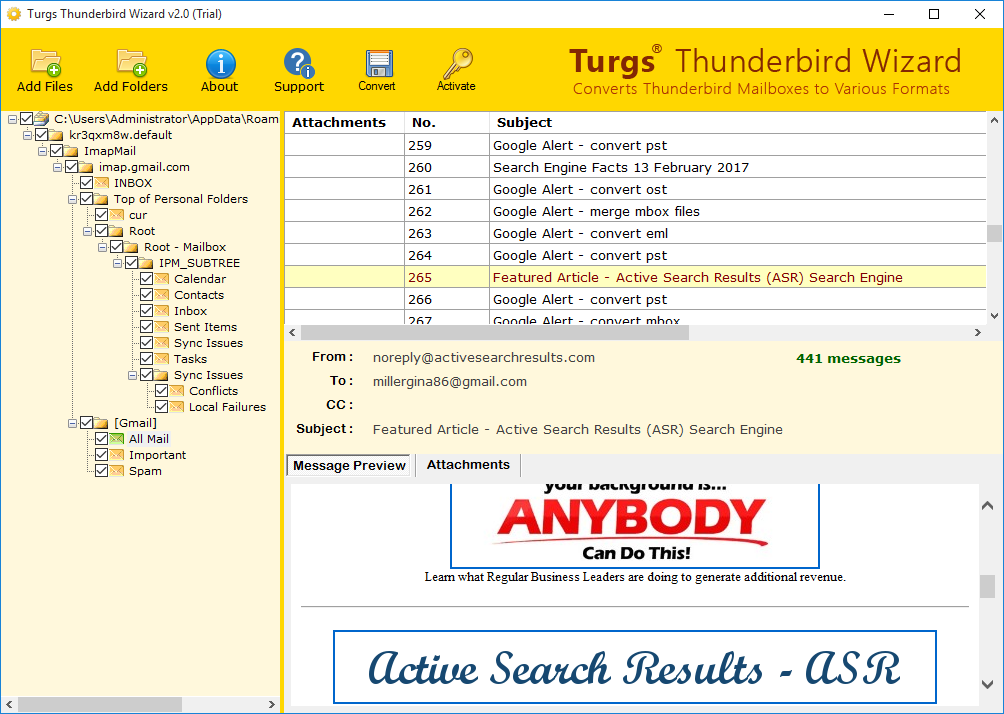 Now, select the PST file format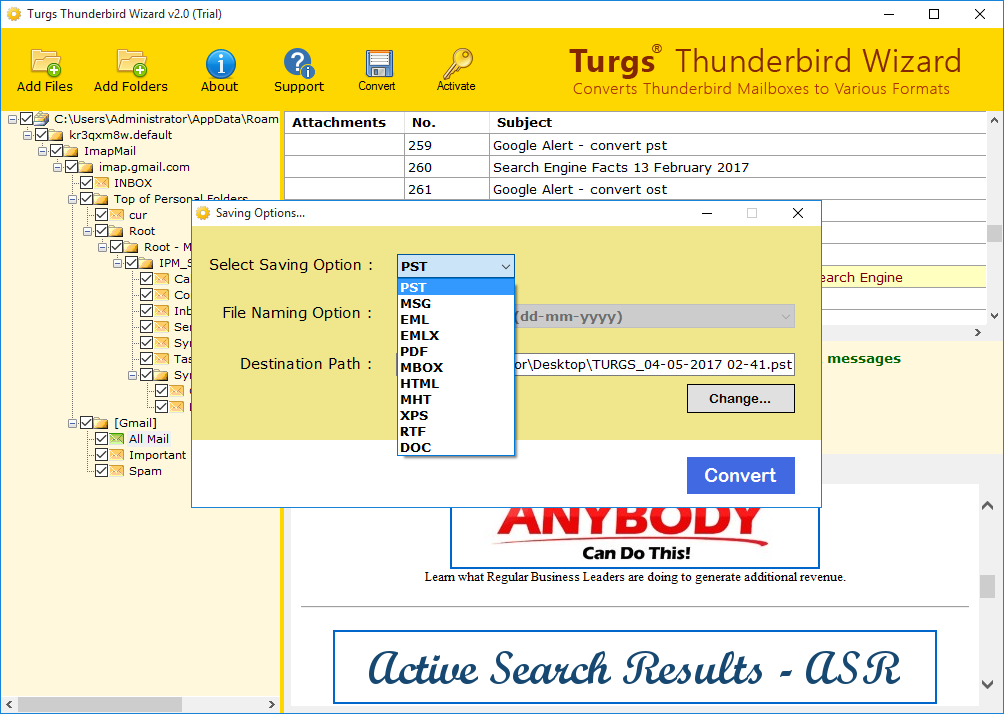 Conversion process of selected Thunderbird file will start. After completion, click on finish.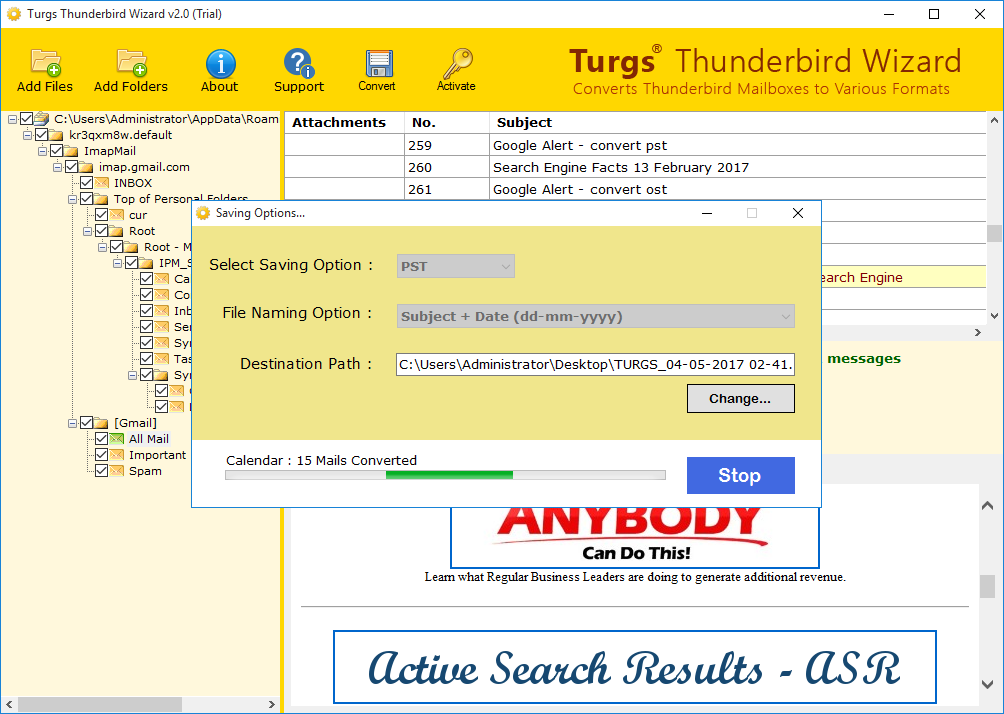 Follow the steps given below:
Load Microsoft Outlook and create an Email Account.
Follow the configuration carefully for your new IMAP account. First step is to enable IMAP within Gmail and the other one is to configure your new Microsoft Outlook IMAP account.
Open MS Outlook, where you will find the new folder i.e. IMAP (Mirrored) to your Gmail account. Whatever is new in your Gmail will look the same in Outlook.
Create a new sub-folder in MS Outlook, like Transfer. Right click on MS Outlook account and choose the Update Folder List and labels in Gmail will be synchronized with the sub-folder.
Using MS Outlook, open PST file whose data you would like to import. Over your new Transfer Drag and Drag those messages.
Go To "something else".
All the messages you added to your "Transfer folder" will now be in Gmail.